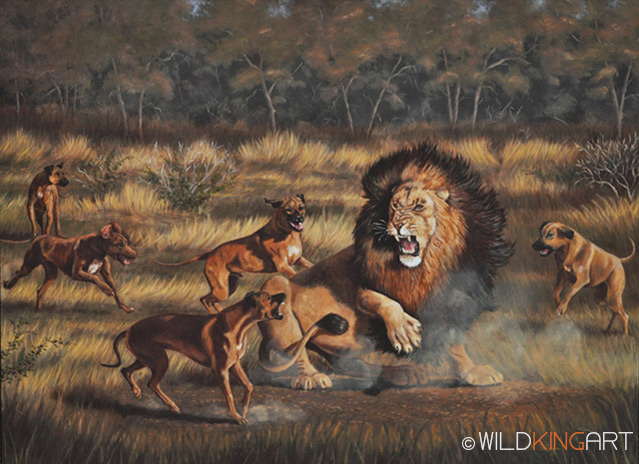 At Bay
Category: Oil Painting
Original Size: 30" x 40"
For details about print sizes, print options and prices contact Artist.

"The Rhodesian Ridgeback sight hound comes from Rhodesia, now known as the country of Zimbabwe in Africa. These five dogs are doing what they were bred to do: to hold a lion at bay so the tribesman could kill a lion who repeatedly comes too close to the village and livestock. These dogs are loyal hunting dogs and family companions, totally dedicated their owners. They will fight to the death if need be. I never actually saw this, but wanted to paint this after I got my first Rhodesian Ridgeback. A friend of mine owned and showed several Ridgebacks and bred several litters. With thanks to my friend and her photos the painting came to life after several weeks of preliminary drawings and weeks of painting."